Deixo um artigo de uma das raríssimas fontes de jornalismo, uma onde uma pessoa respira fundo e mais uma vez agradece onde se pode encontrar neste idioma (o Português), o prazer de receber informação e de ler artigos, e onde não vê o penoso ghetto em que outra coisa se traveste e se tem travestido  (de forma tosca e tão notória)  de jornalismo.
Uma coisa é o ideário e os propósitos de gente que tinha algo em mente, que não o jornalismo, tais como Edward Bernays e seu sucessor Goebbels, outra será aquilo que se foi desenvolvendo e apurando, desde séculos antes de tais raptores e seus sósias, em que o propósito era o de informar – haver espaço para discussão – analisar – pesquisar – e servir de ferramenta para apurar o pensamento crítico (que é um bem tão precioso), assim como nos trazer coisas e eventos de relevo e de mérito, em diversas áreas (das ciências – às artes).
Poderei ser acusada de ser subjectiva se disser o que penso do artigo, em si, aqui publicado no jornal – O Tornado – mas é tão cristalina a qualidade do mesmo, que nem vejo ser necessário a minha opinião (mesmo que ela fosse útil para incentivar a sua leitura). Apenas desejo que o mesmo seja lido, e que se resgate o que será uma área tão mal tratada (e há décadas por mim, olhada de soslaio, e com um certo nojo, porque até já começa a ser dificil lembrar sequer um tempo em que se podia pegar em dois ou três jornais neste idioma, de simpatías contrárias entre os mesmos, e tirar uma espécie de azimute).
Mas ver agora tão grande fluxo de gente a procurar um jornal como O Tornado, por exemplo, mostra que há esperança, e um público não estupidificado pelos travestidos.
Artigo – autor José Preto (advogado)
(pode-se aceder ao artigo directamente através da ligação acima, ou, ao carregar sobre a imagem e frase de intodução ao artigo, aqui incluídas, seguidamente)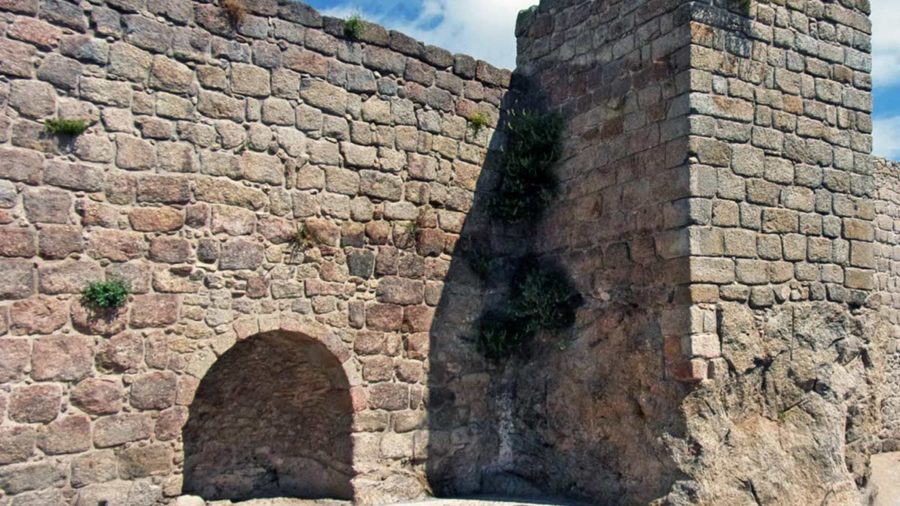 Deixo também algumas palavras que, embora não estejam no artigo, são do seu autor.
«O JORNAL TORNADO
Tem um título que me agrada, a prometer vendaval, por um lado, mas também a afirmar um regresso.
O Jornal Tornado quer ser e é uma das expressões do jornalismo que regressou. O jornal que tornou.
Tanto basta para que ninguém fale dele.
Ninguém o cita nas publicações agonizantes do território.
Nenhuma estação comercial fala dele e a Televisão Pública também não. É indiferente. O Jornal Tornado tem oito milhões de leitores em Língua Portuguesa nas quatro partidas do mundo. Isso dispensa qualquer atenção dos "grandes" jormalistas oficiais que reduziram o histórico Diário de Notícias a doze mil exemplares de tiragem e lhe remeteram a sede não menos histórica a uma reutilização em bloco de apartamentos.. (…) »
J. P. 
---
Como sou um dos leitores do jornal – O Tornado, vi o artigo que trago no outro dia.
Ainda não tinha reagido como desejava, na altura, ao o ver por não ter a adequada disponibilidade em o fazer.
E, há uma coisa que vem de há uns tempos esta parte, o não saber transmitir o quão difícil será, e é, o se conquistar leitores, como eu, e tanta gente como eu. (Podem não acreditar, por isto ser dito por mim mesma, e isso entendo, mas não posso deixar de o dizer. E isto aqui é o meu espaço: digo o que penso de forma livre, e sentida. Se me importasse com o que pensem de mim, ou de minhas opiniões (com muito, mesmo muito poucas e honrosas excepções, que me vão desaparecendo enquanto o tempo passa, ao deixarem de andar sobre a face desta nave anil , que gira em torno do nosso astro. Agora de repente, sou levada por abstracção e associação de ideias, a pensar em Kandinsky, e no valor do azul e, da cor do astro.  É bom sentir surgir tal tipo de coisas. Assim sendo, até já me vem uma música – também por abstracção e associação de ideias, de uma autora "Helena", à mente, porque vejo o recente tormento no país, de tal autora. E, enquanto vejo tempo duro (ainda mais duro) para esse belo povo que é o dela, recordo-me de um pedido de uma doce pessoa amiga e que, na altura por estar um pouco em estado sonâmbulo e mortiço, nem me recordava de uma obra preciosa – uma banda sonora. Na altura do pedido, recordara-me de uma banda sonora, e uma das que mesmo num tal estado me recordo – a do Cinema Paradiso. Acho que teria de estar morta mesmo, para não me recordar desse, mas foi uma tremenda falha não me vir à mente tal banda sonora que agora me lembro..
Lembrei-me de imediato de filmes do Tarko, por exemplo, assim como um filme precioso que levou o excepcional Leopardo de Ouro, esse realizado pelo talento do saudoso Álvaro de Morais, e esse por seu lado e por associação de ideias, a um músico que é autor de banda sonora de outro filme que – embora receptor de um galardão que me será mais "banal" (premiado por um Oscar, mas isso em nada torna banal o autor, pois só engrandece o prémio, a meu ver, e apesar de tudo.  Os propósitos do plano Marshall, que de forma anti-arte conseguiram diminuir gigantes tais como um Fellini e outros, terá o lugar cativo que lhe couber no meu pensamento, ao contemplar a mutilação que causara, mas enfim….,  adiante..) – não será menos significativa a obra.
Pelo prazer de busca de música que me toca a alma, enquanto penso naquele doce pedido de quem me quer bem, aqui fica algo da Eleni Karaindrou.
É tão bom haver coisas que me encaminhem e me levem a Kandinsky, ou a obra (e agora neste caso) também, de `*Helenos.
E  outra peça de banda sonora, da mesma autora.

Votos de boa noite, aos que por aqui passarem.
♥
________________-
Bom, agora não resisto e volto ao belo e inspirado – Cimema Paradiso, que mesmo quando se anda em estado somâmbulo como naquele dia, persiste sempre na memória

---
I beg your indulgence as – some images, and videos, may take a moment to become fully visible.
Best Wishes, to whomsoever should come upon this post.
(Red Carnations – By Pomar, image via FB – courtesy of the Júlio Pomar Foundation)
(Psalm: John Coltrane – Fouth movement from 'A Love Supreme')
(Ella Fitzgerald, born April 25th – singing April in Paris, via Jazz Corner | FB page)
---
(article)
---
(Bach – choral from – St Mathew Passion | BWV 244 , Harnoncourt – Arnold Schoenberg Chor, Concentus Musicus Wein, Wiener Sangerknaben)
(Bach – Final chorale – St John Passion "Herr, unser herrscher" (chorus) | Gardener, Monteverdi Choir, The English Baroque Soloists)
(Megaloschemos II | Bulgarian Orthodox Hymn)
---
---
(Os vampiros – Zeca Afonso)
(Cantigas do Maio – Zeca Afonso)
(Georges Moustaki – Ma Liberté)
(Zeca Afonso – Redondo Vocàbulo)
---
(and still, because it is April 25th, and Thursday)
(Tarkovsky Quartet – Nuit blanche)
(Harmónicos – Jorge Peixinho)
Abril
---
(Acordai – Lopes Graça | Lisboa Cantat)
---
♥
---
A tiny, rather insignificant note regarding this post's  overall caption:
I was having a hard time chosing a title for this post.  I was going to leave it as *Our Global Predicament*, but, I suppose it makes not much of a difference to use either term, "condition" or  "predicament".  Since I use the latter more often, this time I'll favour the first  type of  wording.
I shall now leave the following links, straight away, with no further delay.
(thank you for reading)
ARTICLES (links) | ARTIGOS (ligações) | ARTICLES et actualités (liens)
---
______________________________________________________________
__________________________________________________________________
__________________________________________________________________
_____________________________________________________________________
---
Regarding Venezuela (specifically): 
_______________________________________________________
_____________________________________________________
___________________________________________________
___________________________________________________
____________________________________________________
---
Key: Information Regarding Featured News Sites
of preference (list & respective links)
EN———Other sites also worthy of note for one or another reason,  but,  because of there not having been the need for their use above in this post, they are placed in the list below:
PT———Uma selecção de outras publicações de relevo que, por motivo de as não ter precisado empregar mais acima, neste artigo, não estavam ainda a constar:
---
_____
The following articles, written these past (yet recent) years – I leave as well.
Three LINKS – each providing, through "labels", articles that bring forth some issues related to the present post
  #  1b (continued under the same label) – (source GFA)
.
---